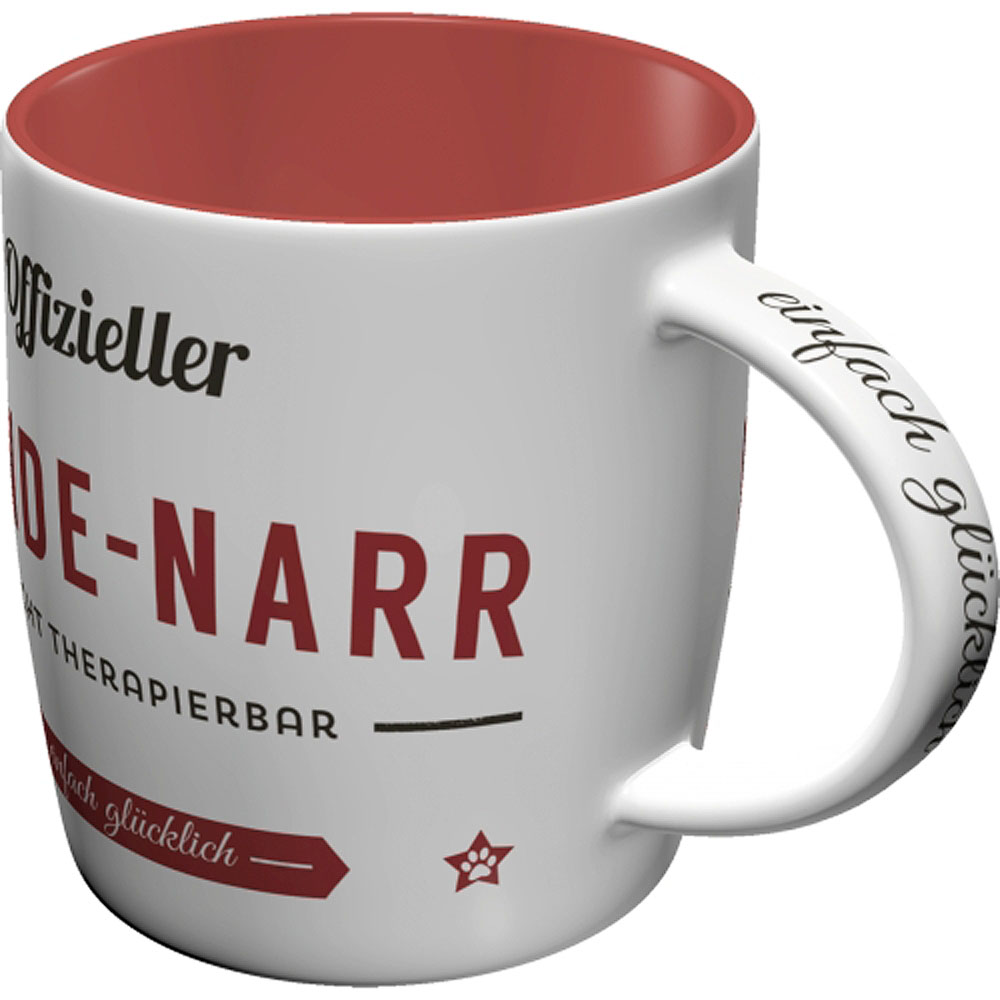 Pawsign Dogs Fool Rockabilly retro cup v. Nostalgic Art
---
Beautiful ceramic mug in trendy nostalgic design

Item-ID: 5025 / Item number NA-43038
* Incl. VAT excl. Shipping
** former price of the seller
Ready for shipping. Delivery time 1-3 working days within Germany.
Measurement: height ca 9cm diameter ca 8cm
Material: Ceramics
The stylish 50s cup in sturdy cardboard packaging is an absolute must have for all retro lovers. There is no better start to the day!
Yes, there are many cups. But this one's special. The great motive is immediately noticeable - one is constantly asked about it. Even the inside matches the colour of the design.
It has this pleasant, slightly rounded shape and simply lies well in the hand. And the many beautiful details!
A great gift idea for all dog fans!

Material: Ceramic
Dimensions: height ca 9cm diameter ca 8cm