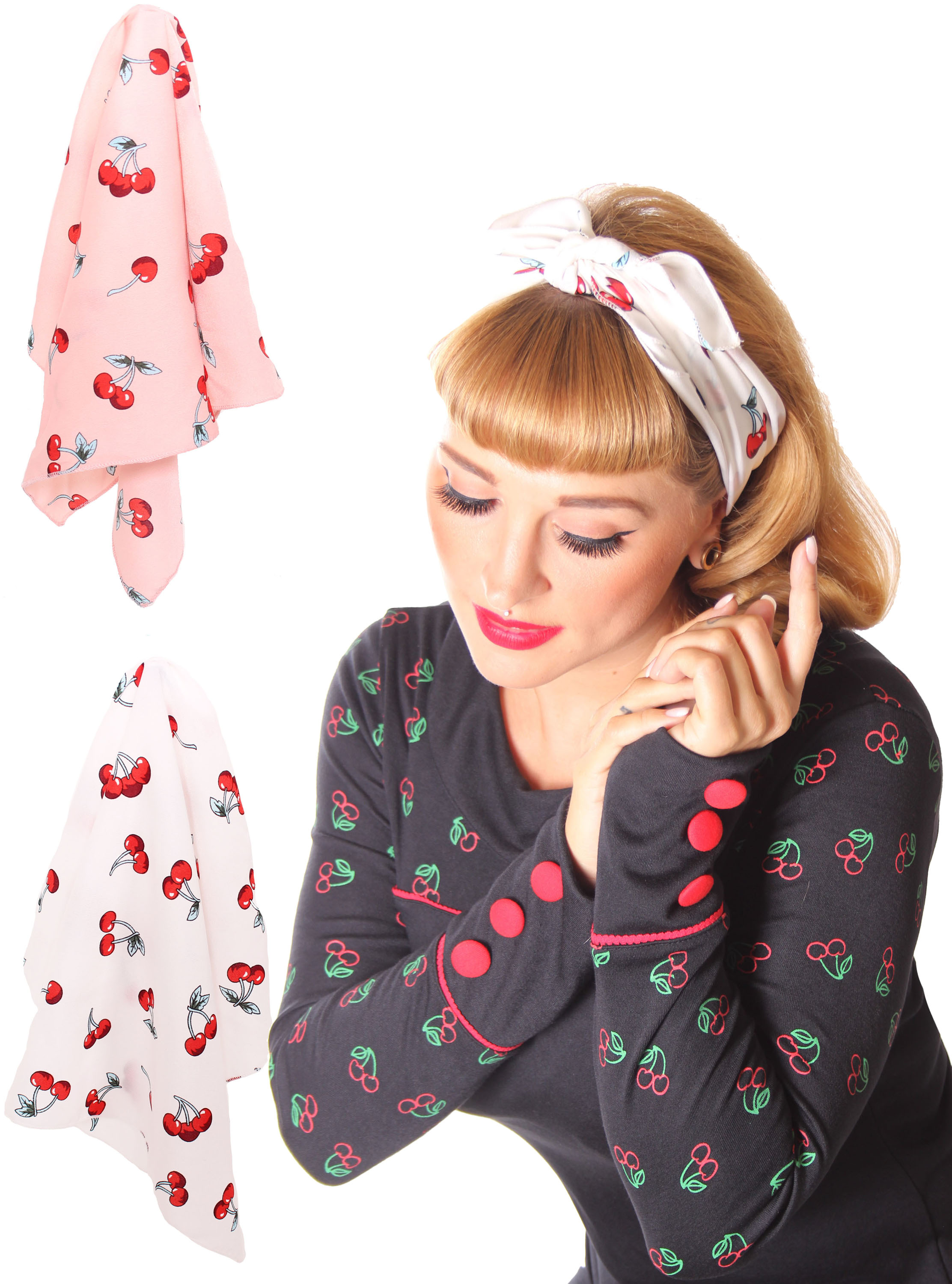 SugarShock 50s hairstyles cherries retro Nickituch hairband hair bandana
---
Rockabilly hairstyles scarf in 50s cherry retro design.

Item-ID: 5533 / Item number HAIR-19-28
* Incl. VAT excl. Shipping
** former price of the seller
Ready for shipping. Delivery time 1-3 working days within Germany.
Material Composition: 80% Polyester 20% Elastane
Care instructions: 30° machine wash
The Cherry Hairdo cloth from SugarShock is ideal to complete your Rockabilly hairstyle.
Simply tie into the hair, and fasten laterally with hair clips. This scarf makes your 50s hairstyle perfect.
The scarf is square cut and can be used as a hair scarf or neckerchief.
A versatile classic, which refines every outfit.
For example;
Dimensions: ca 55 x 55cm 
Scope of supply: 1 piece
Colours: pink, white
e.g;
e.g;