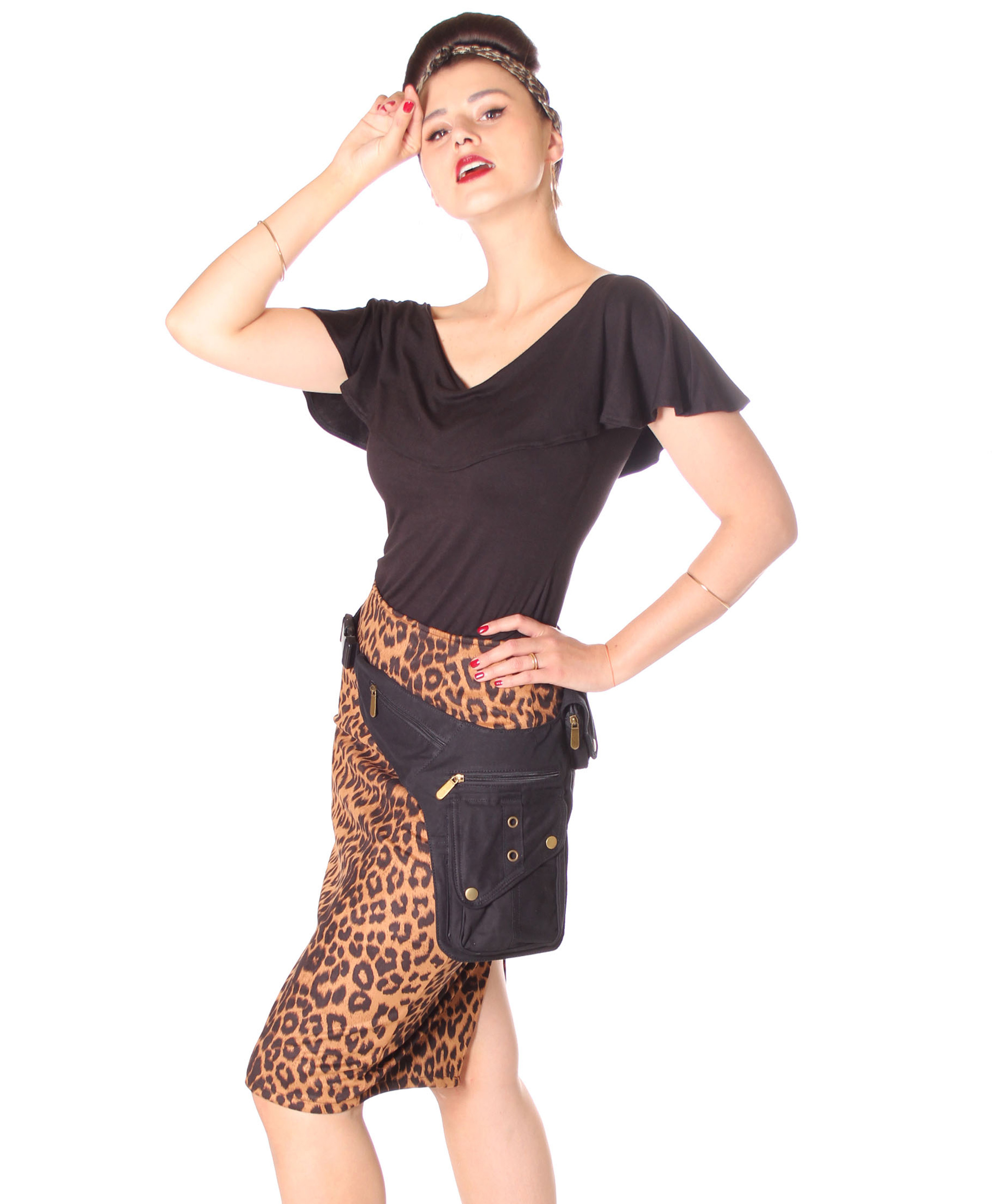 Fine49 Ketina belly bag festival fanny pack Bum Bag
---
Practical fanny pack in stylish military design.

Item-ID: 5673 / Item number SSHT-20-133
* Incl. VAT excl. Shipping
** former price of the seller
Ready for shipping. Delivery time 1-3 working days within Germany.
Measurement: adjustable circumference from approx. 88 - 110 cm
Material: 100% Cotton
Material Composition:
The Bumbag is divided into 5 lockable compartments. The individually adjustable belly strap can be worn comfortably around the belly or shoulders.
The classic military design and the original shape make the bag an extravagant eyecatcher. e.g;
Whether worn around the hips or as a cross bag, the bag is practical and stylish at the same time!
It offers an enormous amount of storage space for all kinds of stuff, e.g. knickknacks!
The bag is the perfect accessory to your Rockabilly outfit, and radiates rock charm. For example;
Also perfect for concerts and the 2021 festival season!
Color: black;
Dimensions: circumference adjustable from ca 88 - 110cm